Youth, Caseworkers Promote PRTs at IL Retreat
By Fawn Davies, Communications Director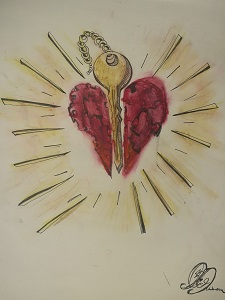 The merits of the Casey Family Permanency Roundtable (PRT) process were on full display at the 2020 Older Youth Retreat, held August 10-14. "Everyone works together to help you, make you whole, help you to see the remarkable person you are. I love the PRT process because it's all about the youth," exclaimed Maria Graziano, IL coordinator for Luzerne County, sharing her enthusiasm for the PRT process and the benefits for older foster youth. Jon Douglas, western region division manager, and Ashley Petch, RTA, are also champions of the PRT process and helped to develop and facilitate a PRT panel session at the virtual retreat. Jon and Ashley wanted more older youth to understand the benefits of a PRT in helping them to meet their goals.
Maria, Jon and Ashley were joined by several youth and IL coordinators who shared their firsthand experiences with the process. The session was designed to raise awareness of the PRTs, and the approximately 50 youth who attended heard a message of encouragement and advocacy from fellow foster youth. In the words of 17-year-old Jeremiah, "A year ago I was in a group home. It was tough living there. I talked to people so things could get better. I felt like my voice was being heard, and I appreciate it. Now, I'm staying in a foster home. I like it there."
In describing the PRT process, Maria explained to the youth attending that, "You are the conductor of the orchestra." As Jeremiah testified, the PRT process helped him feel like he was being heard. Raquel, age 19, agreed. "It's there to help you. They actually have things that make court hearings and meetings easier. It helps get more people on your side with what your needs are." Like Jeremiah, Raquel was able to step down from a group home to a foster home as a result of participating a PRT. Jon and Ashley clarified that while adoption may not be the outcome for every PRT, the process can help youth meet their goals, including a step down in care, identifying and formalizing connections for the youth or taking steps toward their future.
One of the most poignant moments was offered by Maria, who at one time had a young lady named Lisa on her caseload. Lisa wasn't able to attend the panel, but Maria had permission to share what Lisa found helpful about the PRT. Maria likened Lisa's PRT to "sorting laundry" in that it enabled her to examine the adults who had passed through her life since she entered care at age six and make choices about those with whom she would like more permanent bonds.
For Lisa, the PRT process helped stabilize her self-esteem. It's most natural for her to express her feelings through art, and the drawing above is her representation of the healing that took place through the PRT. Each puzzle piece contained in the heart represents an individual who was part of the PRT, and the key is the process that put her heart back together again. The drawing was Lisa's "voice" on the panel, and it weighted the endorsement for PRTs for all who attended.
One of the key messages of the presentation was that a PRT helps achieve many positive outcomes for youth, including higher goals, positive connections, a move to a family setting, improved well-being and permanency. For Jeremiah, success meant having his father be on his approved contact list. "There are many faces of permanency—your community, people in your past, a new career option…all of these can create a bond," explained Maria. The PRT is a key tool that can help older foster youth establish permanent connections.
PRTs are intended to help the youth for whom permanency—the "gold standard"—is most difficult to achieve. Ashley and Jon were motivated to share the voices of youth and caseworkers involved in the PRT process to help more youth and counties focus on and celebrate all successes, regardless of how big or small they may seem.
Thank you to the Independent Living Program and the Youth Advisory Board for inviting the SWAN prime contract to, once again, take part in this special event and special thanks to all the panel participants who shared their thoughts and time. More information about the PRT process can be found in the SWAN Permanency Toolkit.