2014 SWAN/IL Winter Statewide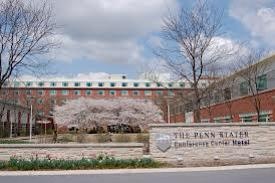 On January 22 and 23rd the annual SWAN/IL Winter Statewide meeting was held in State College, PA at the Penn Stater hotel. While the weather was a little snowy, it was a huge success! Over 436 participants were present! The Keynote for this event was Dr. John Seita. Dr. Seita is a youth who grew up in the system and has gone on to be a strong voice for youth in care. His workshop entitled, "In Whose Best Interest", addressed the challenges facing foster youth who are aging out of the foster care system. In this presentation, Dr. Seita communicated his own experience as a troubled, fatherless youth who was removed from his alcoholic mother and experienced a dozen failed court-ordered placements in foster care and institutional settings. Today, the former troubled youth holds a doctorate and is an expert on resilient youth. Dr. Seita is currently an associate professor at Michigan State University.
Dr. Seita reflected on the process of reclaiming adult-wary, rebellious youth and provided a blueprint for success with these challenging young people. To those who propose that troubled youth should be discarded through policies of zero tolerance and harsh punishment, Seita's experiences spoke with profound moral authority.
In addition, ten concurrent workshops were offered on the afternoon of January 22, and on the morning of January 23, 2014. These workshops dealt with a variety of topics ranging from "Multigenerational Differences in the Workplace", "Connecting with Kids Who Outwit Adults", "Bridging the Gap" and "Dishing with the Department", just to name a few. All of the workshops were well-attended and received by the participants!
In the evening of January 22, 2014 a matching pizza reception was held for prospective families. Over 75 family members participated., One hundred and twenty county and affiliate workers represented waiting children and families at the event. It was truly a remarkable and inspiring event.